Flexible DRM Modules
FileOpen developed one of the first DRM solutions over twenty years ago, starting with the very first licensed third party plug-in for Adobe Reader. Today the FileOpen solution includes a large collection of tools and components, allowing for flexible and modular implementation. These include:
Modules to encrypt documents of different types (PDF, MSOffice) on multiple platforms (Windows, Linux) via multiple interfaces (CMD, .NET, JNI/JNA)
A complete server-side solution to manage complex publishing systems at scale, with sophisticated database logic to manage user/document/permission relationships and high-throughput input/output modules.
Client software that loads into the plug-in API of Adobe Acrobat/Reader on Windows and Macintosh under a license from Adobe, and modules that come pre-installed into a number of other desktop PDF viewers (Foxit, Nitro, Kofax, Bluebeam, Tracker), also add-ins for MSOffice applications (Word, Excel, Powerpoint)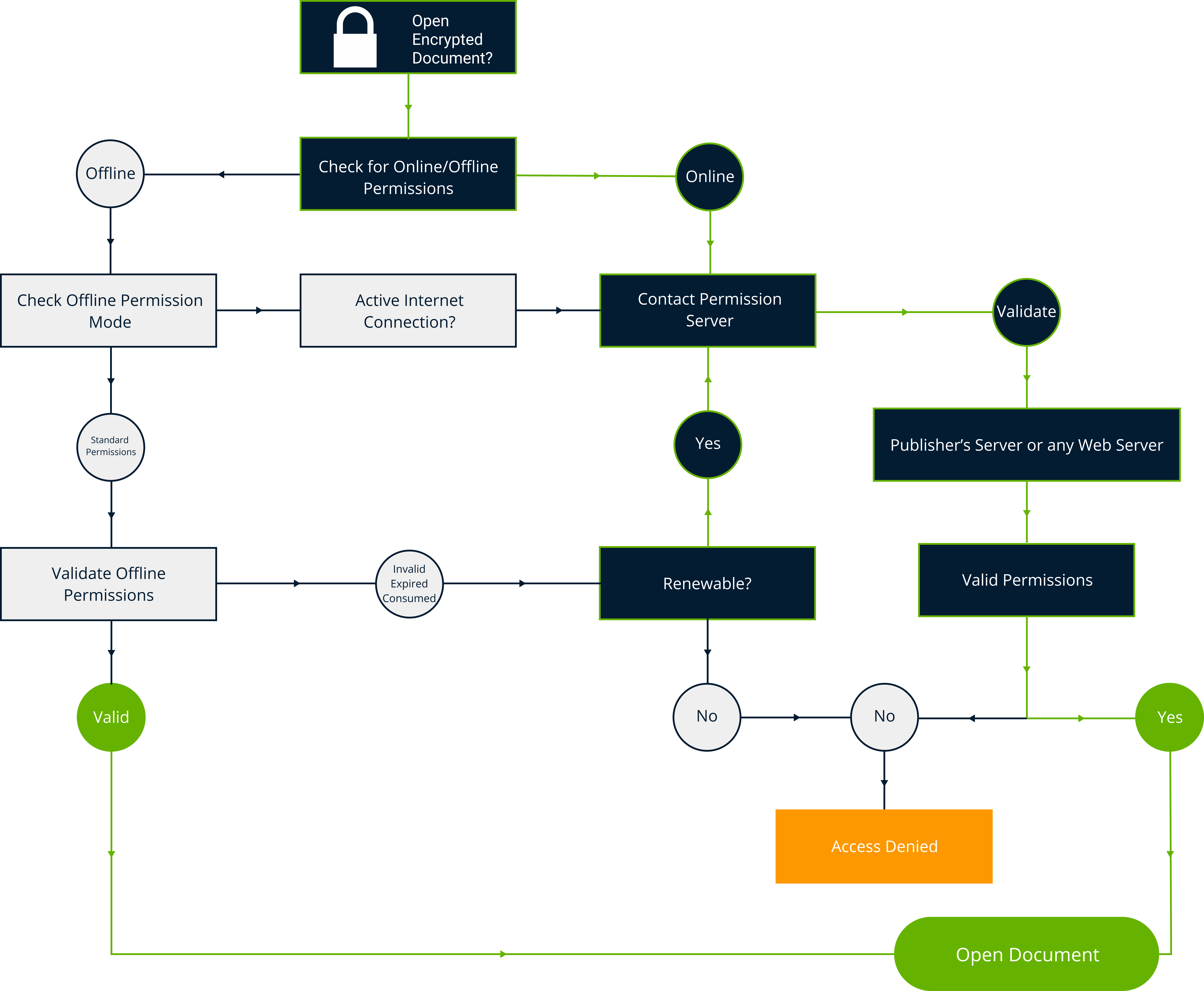 A system for rendering encrypted PDF into unmodified browsers (Browser UX)
An SDK that permits developers to build proprietary solutions from the core FileOpen components. Such systems can be developed in any language on any platform using any database and associated identity systems, and once developed can be operated with complete independence from FileOpen.
FileOpen has expertise in developing customized combinations of these elements to create specific functionality for a use case. These custom implementations can be deployed to private or public cloud environments or by subscription as a SaaS service.