Why FileOpen for Legal Documents
FileOpen's approach of controlling access at the document level is well-suited to the legal use case, as it enables legal staff to explicitly grant specific users with access to certain documents, inside or outside the firm. FileOpen DRM supports review and annotations of secured documents and provides an audit trail of document usage and printing for monitoring and forensic purposes.
FileOpen's software can be installed inside the firewall and integrated with Active Directory or other LDAP systems to allocate access according to a firm's policies, and can also be installed on public-facing servers to manage access to files distributed to outside parties. PDF and MSOffice file formats are supported in their native applications, allowing editing, annotation, tracking of changes, redlines and other application features.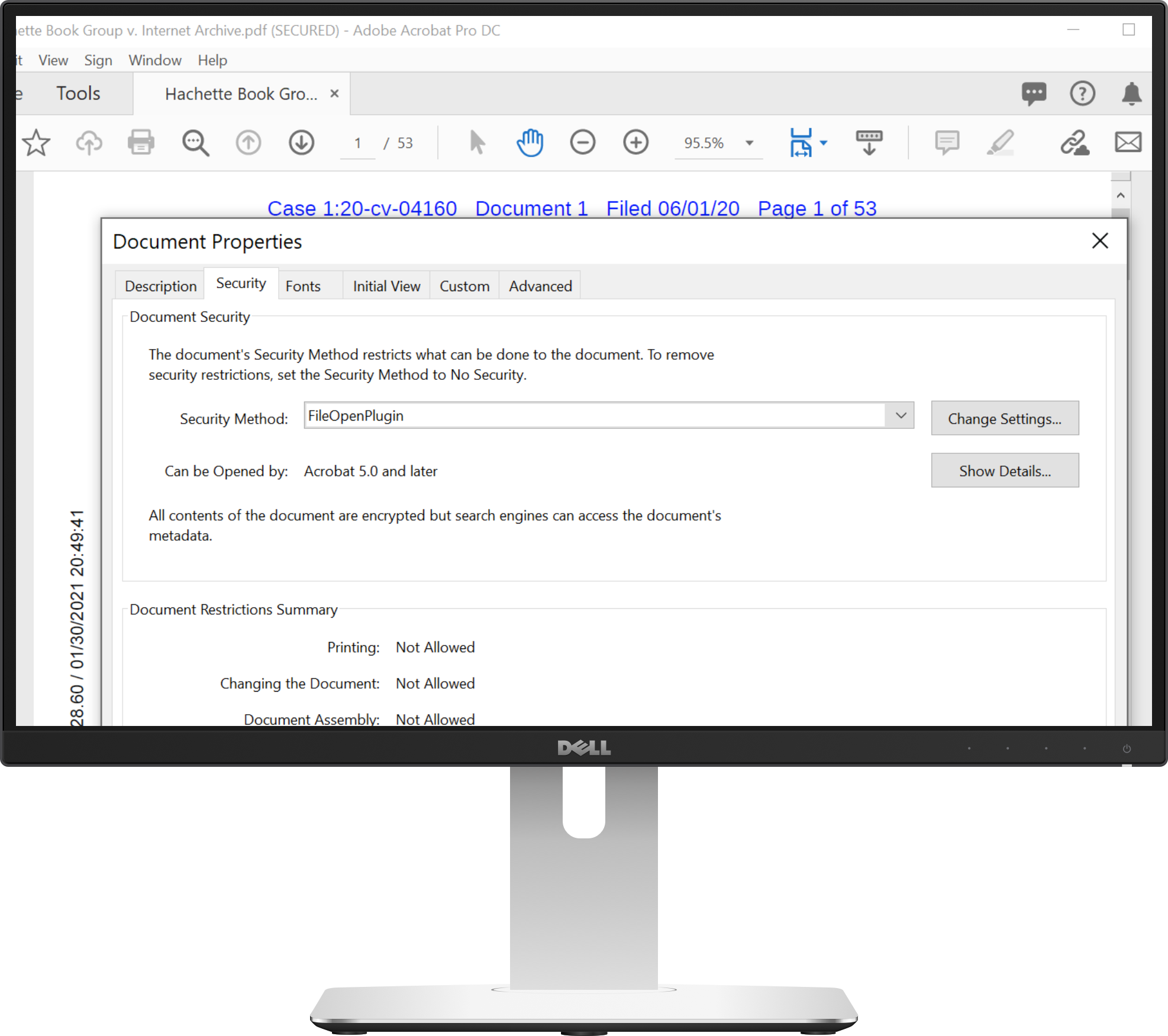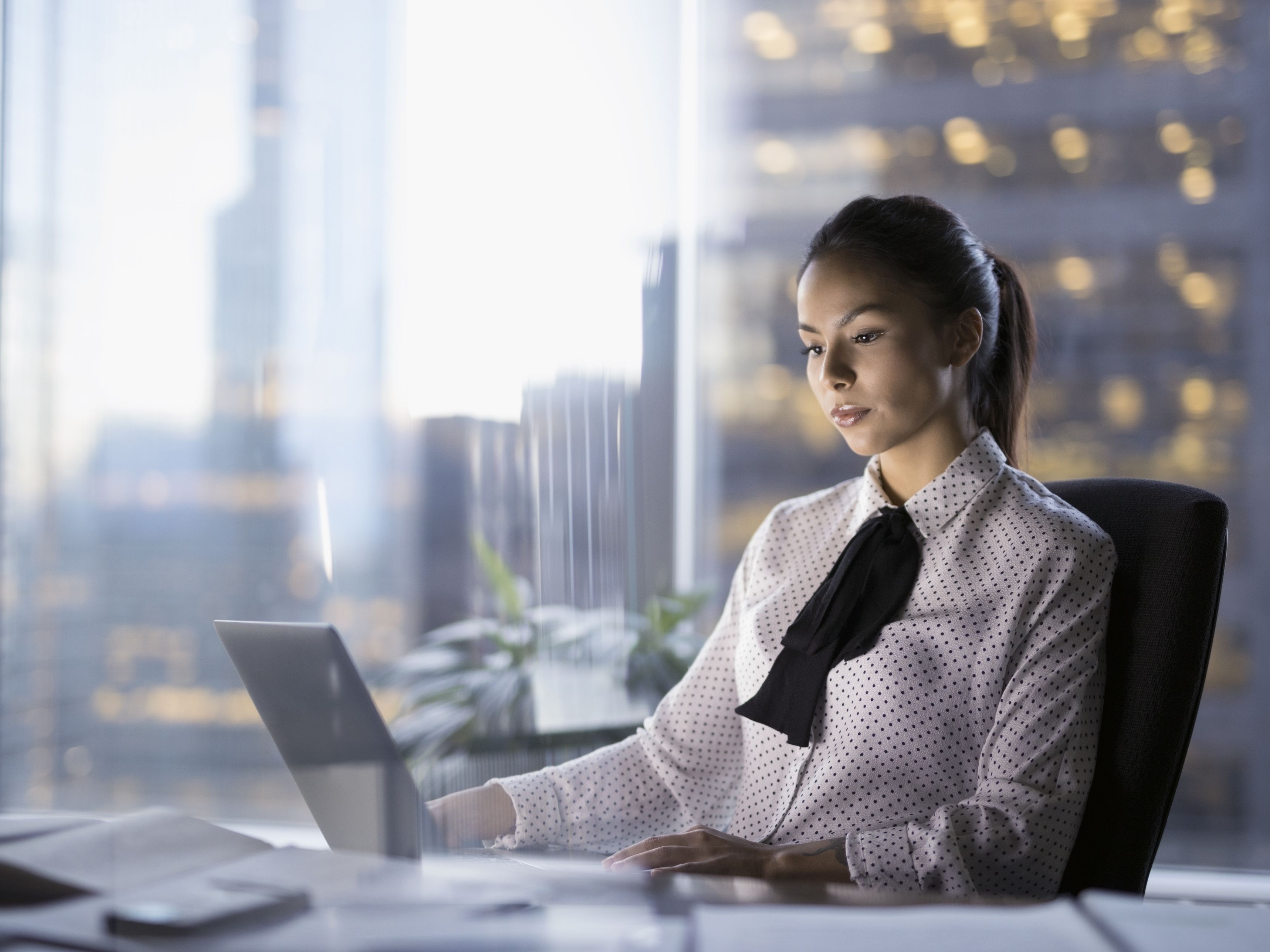 Use Cases
Limit access to the attorneys and staff assigned to a case | Allow collaboration on a document, then lock the final version to prevent changes | Share discovery materials on a time-limited basis | Restrict the number of concurrent users of a document or collection | Selectively enable/disable search within a document collection | Track access at the page level | Revoke documents after external distribution, for some or all recipients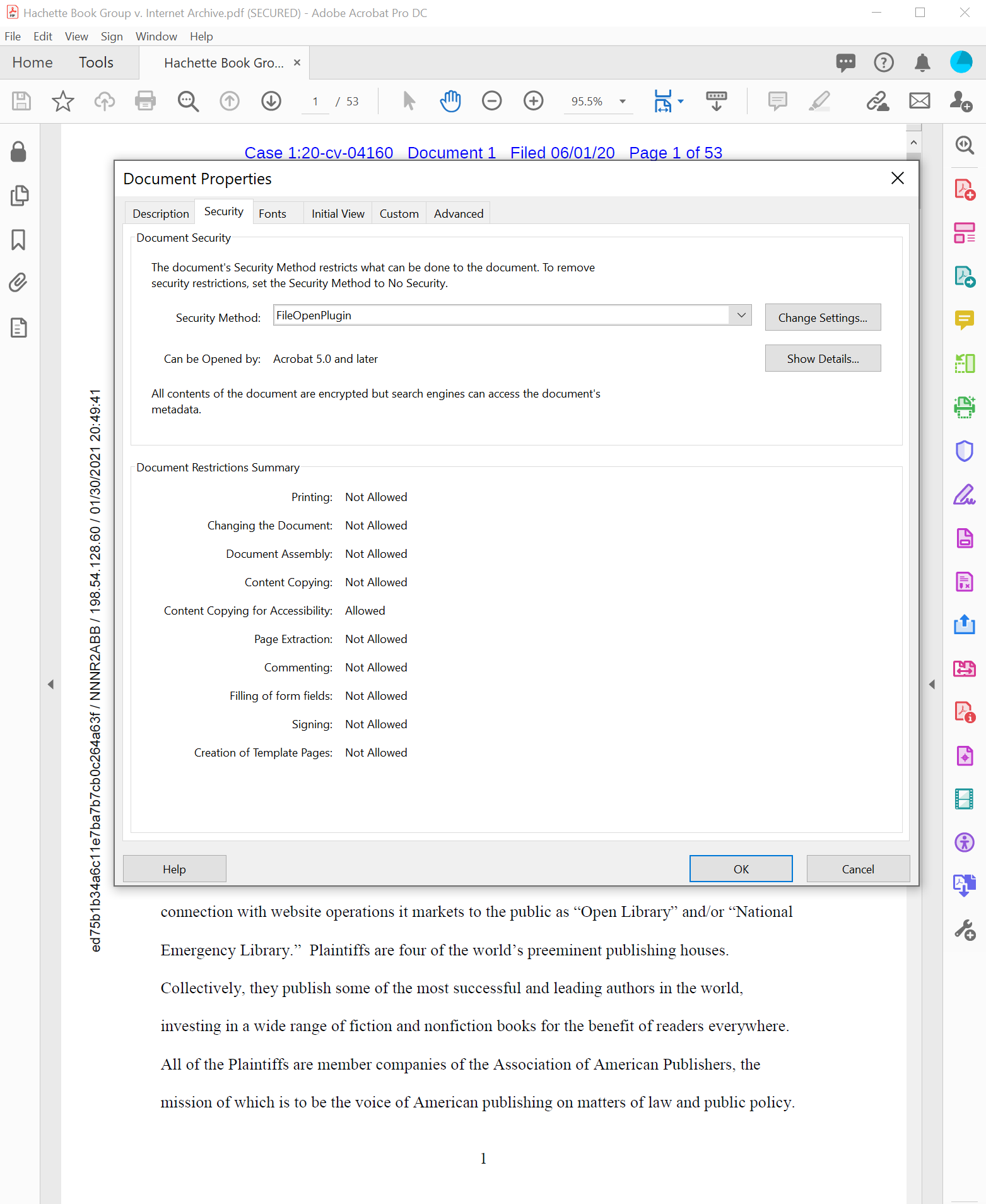 Example Document
Production systems in legal environments are often complex and involve multiple modifications. FileOpen's encryption tools work within these environments to enforce confidentiality and version control.