Powerful but Invisible
The best access control mechanisms are the ones that create the least inconvenience for legitimate users while still excluding the others, or inviting them to sign up.
Deliver encrypted PDF content to any browser with no install
Permit download and offline usage where appropriate
Identify users with your own credentials, or via single sign-on to your portal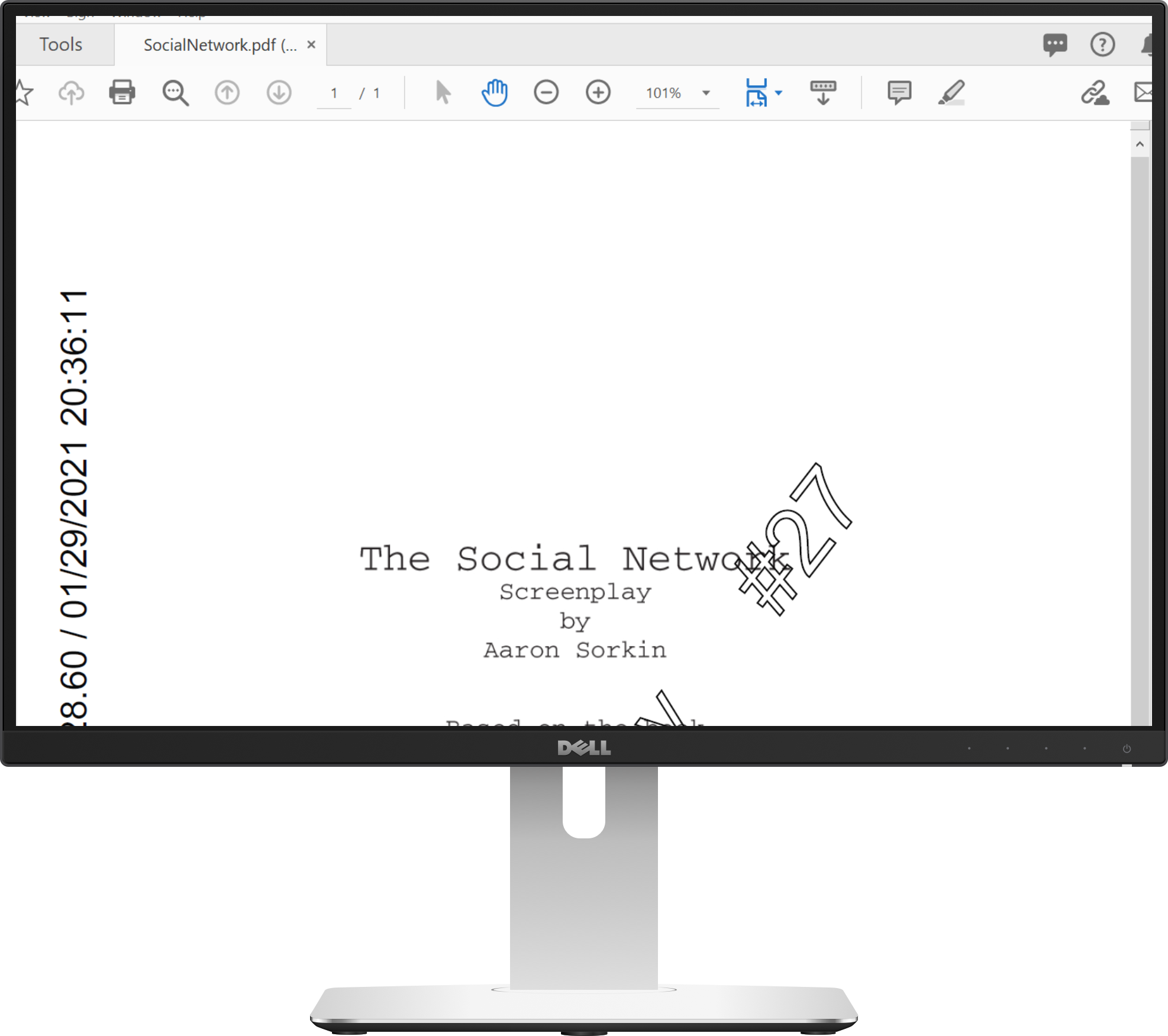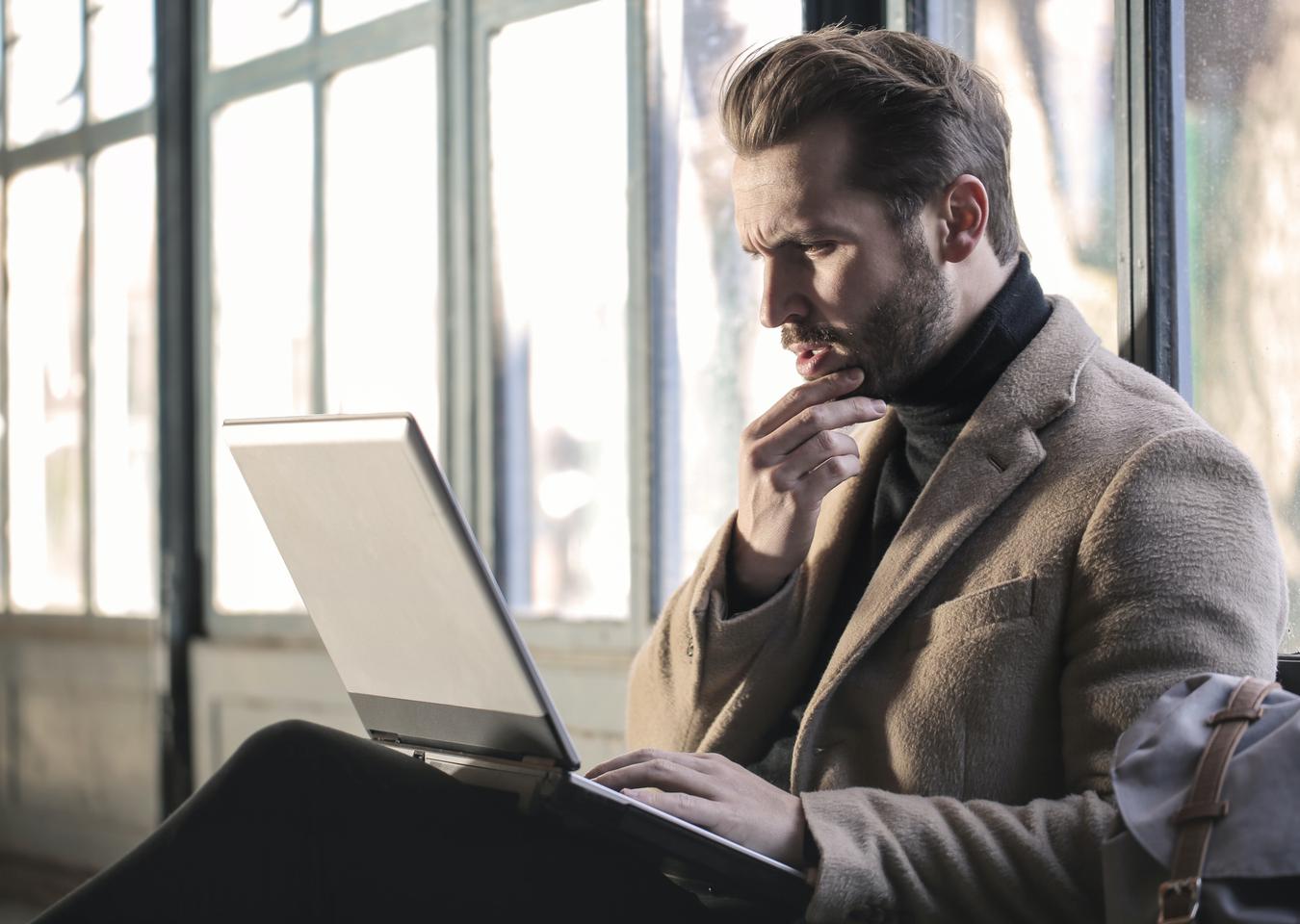 Use Cases
Manage subscription and renewal at the user/document/device level | Securely distribute one-time or occasional content, like film scripts for review | Fulfill single-copy sales via eCommerce | Segment content into collections or subscriptions | Control the number of devices enabled for each user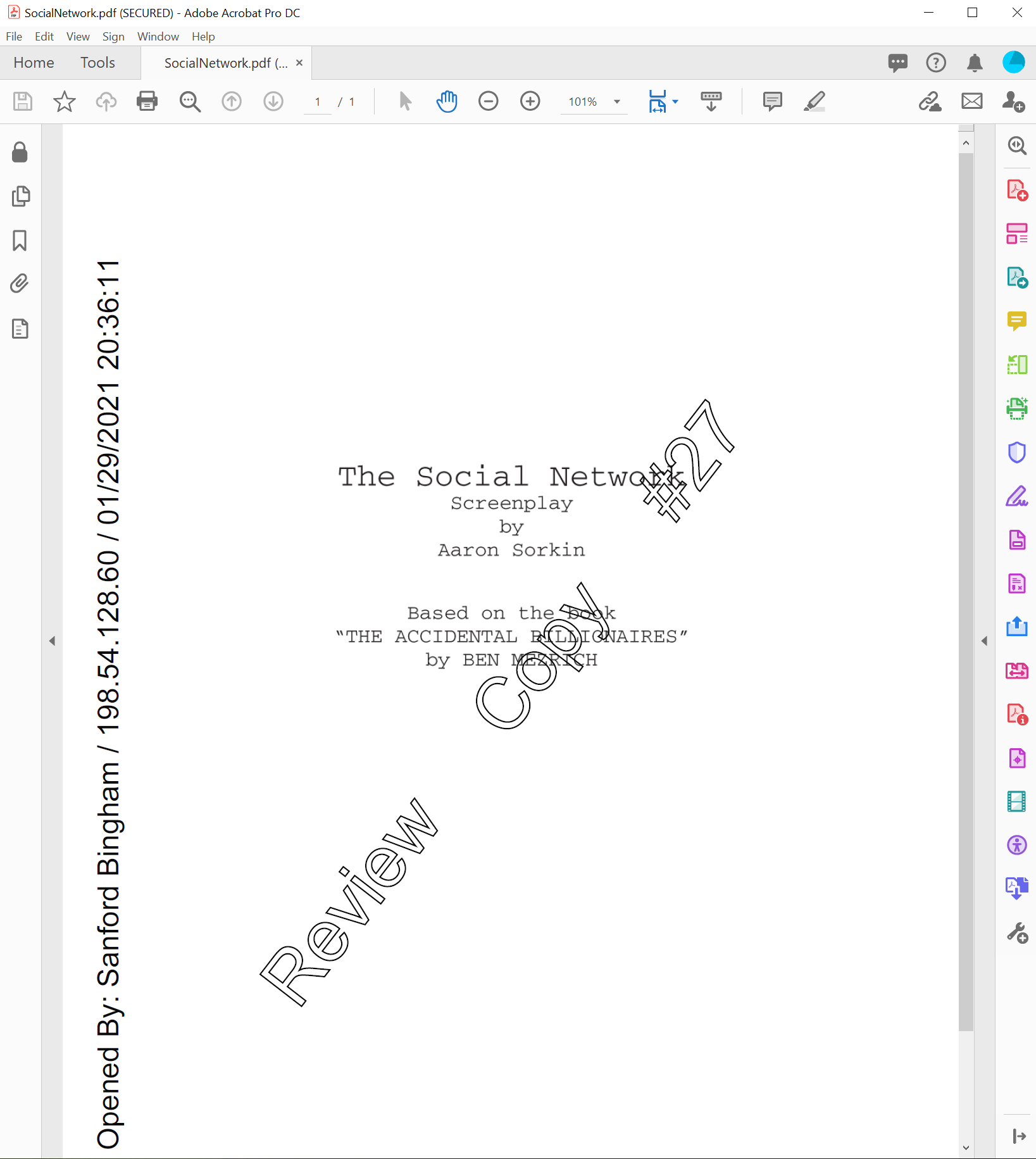 Example Document
Some documents, like scripts for films in development, need to be controlled, tracked, and revoked when prospects drop out of the project. In the example shown, each copy is given a unqiue number and every copy opened is watermarked with identifiers that can be associated with the specific user to whom the document was issued.