This month we've been talking to some of our most valued customers—publishers of financial research, market research, or any research that's valuable enough that readers are willing to pay for it. We love our research customers because they tell us exactly what they need out of a document security system, and constantly push us toward making our products work more simply and interchangeably with the systems they're already using to manage subscriptions and deliver documents.
But why do research publishers love FileOpen? Mark Roberts, CEO of the hedge fund report Off Wall Street, says,"We need to deliver our research securely without any hassle for our clients, and ensure that only our clients can access it. Using FileOpen DRM makes the process painless for us and our clients."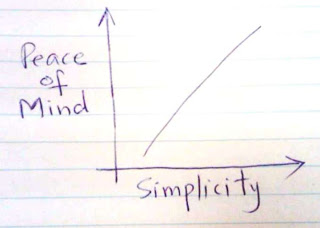 Mark makes a point that we have heard time and time again from research publishers—that any document security scheme has to be as easy as possible for their staff to implement (some research firms have no IT staff at all) and crucially, easy for their paying end-users to authenticate through. If the security makes it hard for subscribers to access content they've paid for, it's not worth doing at all. Research publishers want to spend time producing quality research, not providing tech support to frustrated end-users.
Fred Hickey, who publishes the popular investment newsletter The High-Tech Strategist, drives the point home: "We can send our research out confident that those who have paid for it can have quick and easy access, and those who haven't paid for it get no access at all.
Ultimately, when research publishers choose a DRM system, they are buying the peace-of-mind that comes with knowing they are being paid fairly for their work, without alienating their loyal subscriber base with annoying security hurdles.
Our research customers help keep us focused on eliminating such hurdles, and are behind some of our most exciting new features:
zero-install (no plug-ins!) secure document display in any web browser running Flash
document usage tracking with universal access (anyone can view/share but publisher is notified of every open/print event)
portable access from multiple devices, including iPhone/iPad, with support for offline access
support for cloud-based document serving including Dropbox
To see these new features in action, join us for a live webcast on Tuesday, August 13th at 12 noon Pacific/3pm Eastern: "Protecting Research Revenue with FileOpen DRM."