We're pleased to announce that publishers of FileOpen-encrypted documents targeting the FileOpen Viewer App for iOS can immediately support end-users who update to iOS 6 on their iPads or iPhones, including the new iPhone 5, without end-users needing to update the App. New end-users can get the FileOpen Viewer App from the App Store, and run the FileOpen Viewer App on any version of iOS from 4.2 through iOS 6.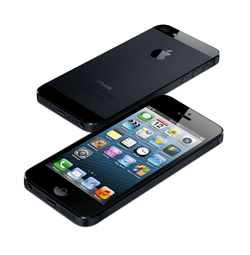 The latest version of the FileOpen Viewer App introduces new functionality for integration into other applications, by means of a custom URL scheme and protocol elements enabling customization of the user interface. Using these tools with the FileOpen Toolkit, publishers and enterprises developing their own iOS applications can integrate the FileOpen secure document viewing capability into those applications. A single set of PDF or OPN documents can be viewed in native desktop applications like Adobe Reader, in the zero-install FileOpen Viewer, or in the FileOpen Viewer App, all of which may be integrated into publishing systems developed and branded by the licensee.
For publishers and enterprises who prefer not to develop software, FileOpen provides turnkey solutions including the native FileOpen Viewer App. Using the FileOpen RightsManager or RightsServer products, licensees can encrypt documents once for delivery to multiple platforms, without having to write their own apps or share revenue with the App Store. As with FileOpen's entire suite of client software, each viewing attempt is authenticated so that forwarded or shared documents cannot be opened. Any inconvenience to end-users is kept to an absolute minimum—after a one-time registration, no password entry is needed to view documents.
The FileOpen Viewer App can also be used in corporate environments to support BYOD initiatives. Licensees of FileOpen products can link user credentials, including credentials managed by LDAP or Active Directory, to documents even when they exit the firewall by email or when accessed on personal devices such as iPads.