Back in 2011, we posted "Should you migrate from Adobe LiveCycle ES to FileOpen DRM?" in response to Adobe's announcement that it would be discontinuing the sale and eventually support of its LiveCycle suite, which offered DRM functionality. We noticed that post has gained in popularity recently, so thought it was a good time for an update.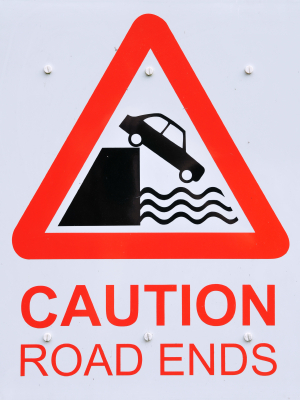 According to Adobe's enterprise support "LifeCycle Policy" for LiveCycle ES Rights Management, "End of core support" for the most recent version will end on 03/31/2018, with support for older versions ending sooner or already expired. Soon after we published our post in 2011, an Adobe product manager contacted us to clarify that all LiveCycle capabilities were now incorporated within the Adobe Digital Enterprise Platform (ADEP). At last check, ADEP has been rolled into Adobe CQ (now part of Adobe Digital Marketing Suite) or Adobe LiveCycle ES3 (which we thought had been discontinued?)
It's no wonder that we are hearing from many of Adobe's enterprise customers, who are looking for a safe harbor for their ongoing document security and rights management needs. As a licensed Adobe Security Partner since 1997, we at FileOpen are deeply familiar with all the capabilities and issues surrounding encrypting PDF for seamless display in Adobe Reader and Acrobat Pro. We have also helped many publishers and businesses recover quickly from costly disruptions to their workflows due to their previous DRM vendors' sweeping corporate reorganizations, acquisitions and shut-downs.
Top concerns of Adobe LiveCycle ES customers looking to migrate
Adobe LiveCycle customers are often surprised to learn that an independent software developer can provide them with the same robust DRM functionality in a more modular and flexible package. As enterprise users, they also ask the tough questions. Here's how we respond.
Can we still support users directly in Adobe Acrobat and Adobe Reader?
Adobe only licenses a handful of security vendors to operate within Adobe Acrobat and Reader. FileOpen was the first such licensee, and continues to support and innovate our native PDF offering. For customers who want to expand the reach of their content beyond Adobe Reader, FileOpen enables you to support end-users in 3rd party PDF viewers such as Bluebeam, Foxit, Nitro and Nuance. Really want to cut the cord from plug-ins and viewing apps? The latest FileOpen tools let you publish securely directly to the browser using HTML5, with no download or plug-in required.
Do you enable enterprise-level security and access controls?
FileOpen offers the same encryption levels as Adobe LiveCycle ES did—from 128-bit RC4 for older versions of Reader, up to 128/256-bit AES, the maximum exportable outside the U.S. We also provide open interfaces for integrating directly with your existing database and authentication schemes, so your documents maintain the same security level and authorized access both inside and outside the firewall. Our rich set of permissions also stand up to (and possibly surpass) the feature set of Adobe LiveCycle and any other enterprise document security solution. Whether you need to add or revoke device access with one click, expire document access to the second, or watermark and limit printing, FileOpen gives you the controls.
What assurances can you provide that we won't have to change DRM vendors again in a few years?
FileOpen Systems is an independent software developer that does one thing very well: document rights management. Our founding philosophy is that the challenge of document security should not be answered by companies who seek to control the entire document production and delivery workflow, because that will limit publishers' options as platforms and devices inevitably evolve. Publishers should be able to follow their end-users' technological preferences, and not be locked into bulky all-in-one systems that limit the reach of their content.
FileOpen's solutions are designed with this principle in mind, to give you the most options when deciding where and how to share your most valuable data and content. Whether it's supporting BYOD on iPhones and Android devices, or delivering your documents via Box or Dropbox, you can be sure we'll keep up with the most popular platforms and technologies. Our focus on providing the most flexible, stand-alone document security tools means our customers can rest assured that there is no "end of life" on the horizon, for them or for us! For the most mission-critical deployments, FileOpen offers 100% on-premise installations.
Should you migrate from Adobe LiveCycle ES to FileOpen DRM?
See how the two solutions stack up, feature-by-feature:
FileOpen DRM Solutions

Adobe LiveCycle Rights Management ES

Licensing Methods

Client/Server Based Licensing

Yes

Yes

Software as a Service (SaaS)-Based Licensing

Yes
Yes

Authentication

User-Based Identification

Yes
Yes

Computer-Based Identification

Yes
Yes

Domain Authorization

Yes
Yes

Smart Card Authentication

No
Yes

Cookie-Based Authentication

Yes
Yes

Policy Management

User/Role/Group-Based Access

Yes
Yes

Create New Policies

Yes
Yes

Change/Revoke Access

Yes
Yes

Usage Logging & Metering

Yes
Yes

Copy/Delete Policies

Yes
Yes

Add/Remove Policy Administrators

No
Yes

Rights

Offline Viewing

Yes
Yes

Open/View Rights

Yes
Yes

Print Count

Yes
Yes

Copy/Paste Rights

Yes
Yes

Embargo/Expiration Rights

Yes
Yes

View/Print with Watermark

Yes
Yes

Screen Grab Protection

Yes
No

Protected Changes

Yes
Yes

Version Control

Yes
Yes

Security

Encryption Levels

128-bit RC4, (128/256-bit AES Q1 2015)

128-bit RC4, 128/256-bit AES

Key Management

Pseudo Random Number Generator

Pseudo Random Number Generator

Integration

Enterprise Directory/LDAP Integration

Yes
Yes

Client side integration (components, plug-ins, etc.)

Solutions available with and without client integration.

Website's certificate must be installed to access Rights Management ES through the client applications.

Operating System (Encryption)

Microsoft® Windows Server®, Sun™ Solaris™, Linux ®, freeBSD®, HP_UX®, .NET, JAVA

Microsoft Windows Server, Sun Solaris SPARC®, IBM® AIX®,Red Hat®,SUSE®

Application Server

Any Application Server

IBM WebSphere®, Oracle® WebLogic, JBoss®

Operating System (Client)

Windows, Mac OS , Linux

Windows, Mac OS , Linux

Supported File Types

PDF, Excel, Word (Powerpoint Q1 2015)

PDF, Excel, Word, Powerpoint and CAD files

Supported Devices

Desktop and Mobile OS (iOS, Android)

Desktop and Mobile OS (iOS, Android, Blackberry and Windows Mobile)

Pricing

Direct Licensing

FileOpen DRM Solutions are available as a hosted solution, a licensed server, or through individually licensed modules.

View all>>

Available as core functionality within the Adobe Digital Enterprise Platform Standard Edition or as individual components to Government or Financial markets.

Indirect/Partner Licensing

Available indirectly, as core functionality within the Adobe Digital Enterprise Platform Standard Edition, or as individual components to Government or Financial markets only.

*With respect to Non-FileOpen Products, the information presented is based on publicly available information. We accordingly make no representations with respect to the accuracy or validity of the information, but merely provide it for comparison purposes.
**Beta